While I'm on a bit of a summer blog break I've invited friends in different ages and stages of parenting to come and put their feet up on my Cheerios-strewn sofa and share a bit of their stories with us. Today my friend and mentor and blogging big sister, Jennifer Dukes Lee, who is raising girls who make me want to change the world, shares a letter to daughters – written for all of us women and the girls we used to be and the girls we hope our girls grow up and into.
Dear Daughters,
So let's start with the startlingly obvious:
You are loved fiercely.
That's where it all begins and ends — and begins again. With love.
I want paint that truth on your hearts and under your eyelids so you never forget.
In a world where people are unfriended with the click of a mouse, I want you to know that you'll never get de-loved in this house. You're loved because of who you are, not because of what grade you get, what college accepts you, what job you land.
You are loved because you are.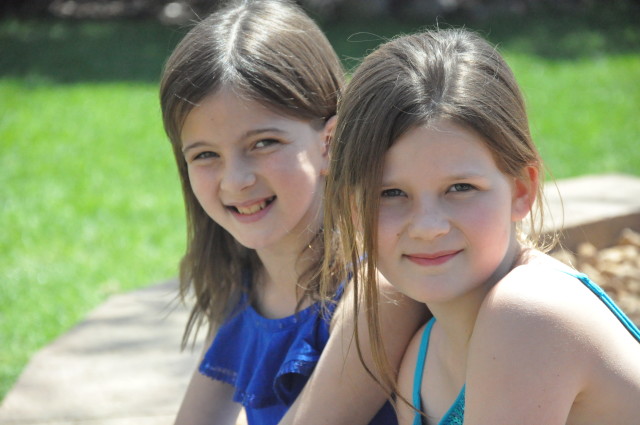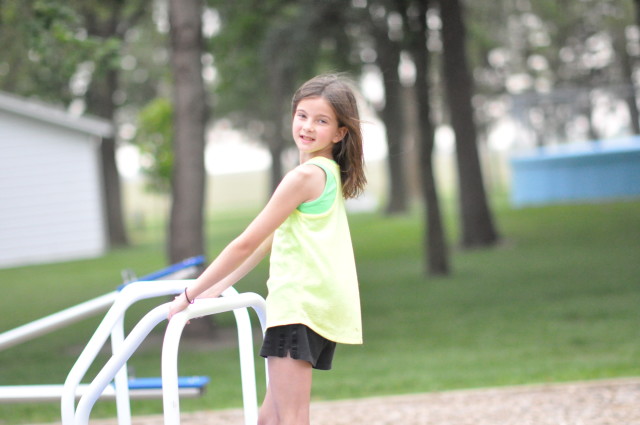 I don't want to simply tell you that. I've got to show you. I've got to show you what it means to live life knowing I'm already loved – fully and deeply beloved, as is, by God.
You've got to see your mama doing the hard things and the right things and the brave things. Even when they're the super-scary things.
Lessons are, as they say, "caught" — not just taught. You girls are mirrors, and what am I reflecting? You've got to see me living as one deeply loved – not because of what I do, but because of my cross-bought identity. Let me preach this lesson with my life: I am preapproved, already approved, because of Jesus.
We have nothing to prove.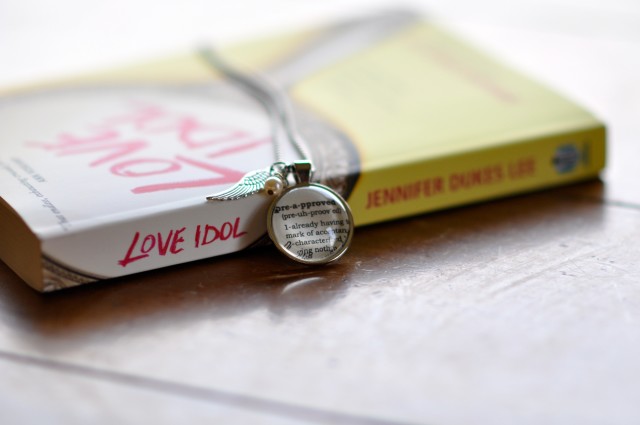 You've got to see your mama being comfortable in her own skin when she steps on the bathroom scale, and when she looks in the mirror. You've got to see me being kind to myself, even on the bad-hair days. You've got to hear me picking good words to describe my abilities. You've got to see me taking a few giant leaps of faith — even if my subpar performance puts my approval rating in jeopardy.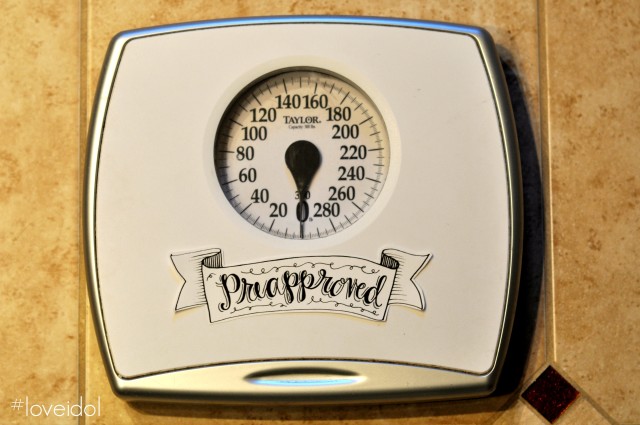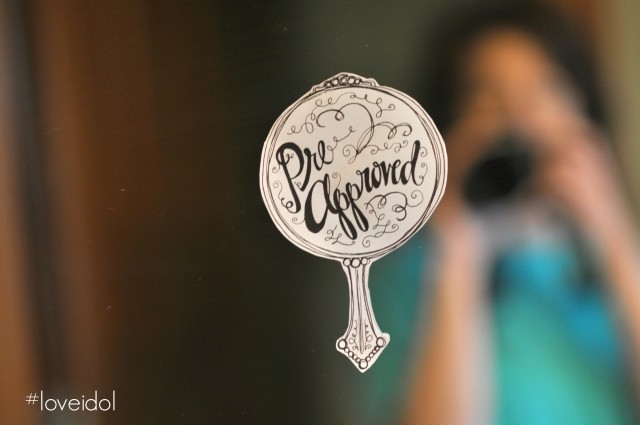 Yeah. I want to live the words I'm writing to you, girls.
So maybe, as much as this letter is for you. It's for me – and for mamas and daughters everywhere.
This is what I want us all to know–
1 – We are enough.
The world will tell us there's something better for our life — if we try harder, get cuter, make the Honor Roll, tell a better joke, shrink into a smaller pair of jeans.
You'll face some really big "Not Enoughs" in this life. And girls, those Not-Enoughs are fierce and stubborn.
Be stubborn-er.
We've all had enough of the not-enoughs. Amen?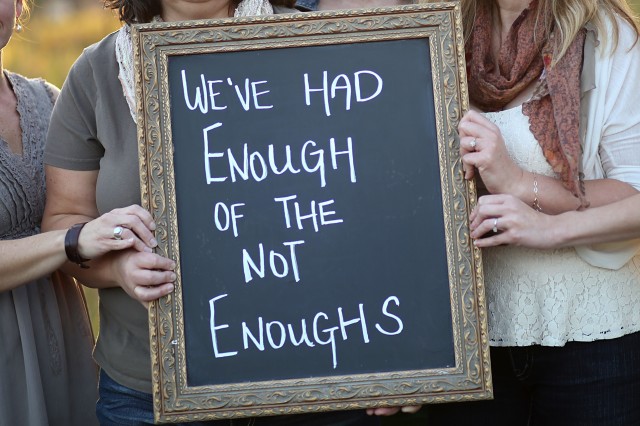 2 – We are capable for greatness.
But watch out for the way some people define greatness. Greatness will wear names like "prestige" and "ambition." Greatness will make you think you need to see your name in lights – that approval is a ranking or a rating or a corner office somewhere. Know this, girls: The greatest lives are marked with love, not trophies.
Remember, too, that greatness is often tucked into the smallest places. I knew it for sure when they placed the miracle of you in my arms.
I now know the truth about greatness: It happens near the satin edge of baby blankets, and in a mini-van swollen with fast-food sacks when everyone is singing "Dancing Queen" at the top of their lungs. Greatness is the shimmering light on your birthday cake, the shadow puppets on the canvas of our pitched tent in the backyard.
Greatness is found in the bazillion homemade glittered cards that you've made (and I've kept).
It's that moment when we stretched out on a blanket a few nights ago – shoulder to shoulder under the twinkling jewelry of a night sky – and I could barely catch my breath over the beauty of you … of all of us in this great big beautiful world.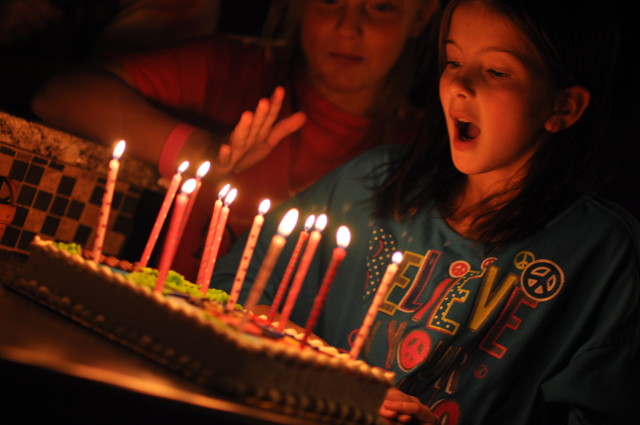 3 – We are brave.
Say it with me, with gusto! "We are brave!" Let me hear the exclamation marks in your voice. (!!!) We've got say that out loud to ourselves, and out loud to the world. Because fear is always staging a comeback. And fear is usually sitting uncomfortably close to the thing you know you were made for. But fear is a liar, and it will keep taunting you with all those "not-enoughs."
We've got to show those "not enoughs" how big our brave is.
Know this: Bravery isn't about being fearless. It's about being less controlled by your fear.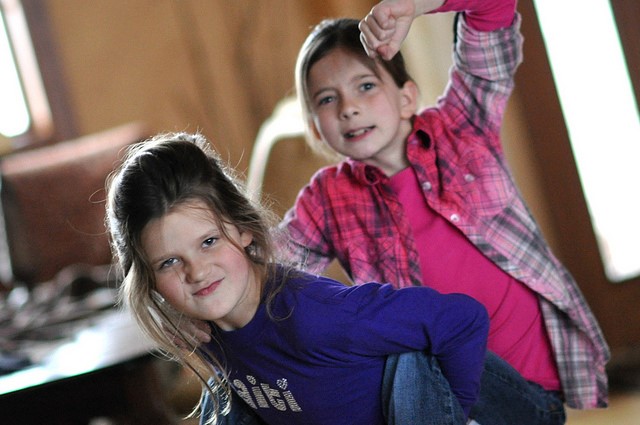 There's more.
– Know, above all else, that you are irrevocably loved and adored by a Savior. This is the single greatest gift of all humanity. Unwrap it every day.
– Jesus says let the children come to me. In God's eyes, you're always a kid.
– When God is enough for you, you will always have enough. God is your significance.
– Erase grudges. Catalog graces.
– Don't just say your prayers. Be someone's answer.
– Forgive your enemies. And forgive yourself.
– Never ougrow the need to hold hands when crossing the street.
– Live outside of your comfort zone. That's where a lot of really cool stuff happens. And you are cool people. I'd hate for you to miss out.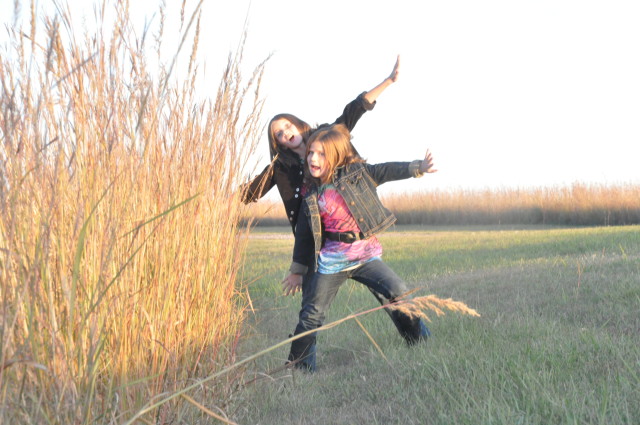 There's something else I need you to know: You may doubt the love of God. Your mama doubted, and I know what can happen when doubt flips over, when faith grows from the mossy underside. That's why you see your mama cry in church some Sundays, and why she raises her hands when she sings, and why she prays for you while she folds your denim.
It really is okay to ask hard questions about God, and to wade your way into the theological deep, but don't forget that love is never out of reach. You can find it in the shallow end of the pool.
Your Savior is a tireless Savior, and He won't leave you. Ever.
No really. E-VER.
And He will always love you. And so will I.
As long as I live. As long as I live. As long as I live.
Love, Mom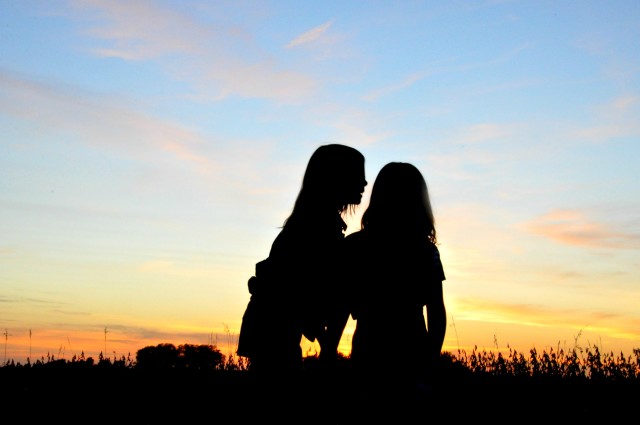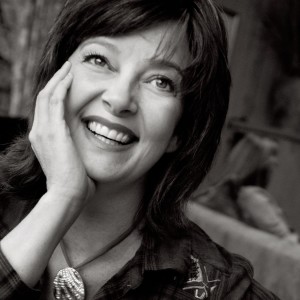 Jennifer Dukes Lee is an award-winning storyteller and a grace dweller, blogging about faith at www.JenniferDukesLee.com. She is author of the book Love Idol: Letting Go of Your Need for Approval—and Seeing Yourself through God's Eyes. Jennifer and her husband are raising crops, pigs, and two humans on the Lee family farm near Inwood, Iowa. Follow Jennifer on Twitter or Facebook.
Click here to find Jennifer's preapproved printables.
A video message for moms and daughters…